I first saw this image (below) about the Reaction Range Model in a psychology book years ago. It really struck me, as I felt it somewhat explained my path of education. Basically, it proposes that a person's genetic makeup determines the LIMITS on his or her IQ, and that environmental factors determine WHERE within this range the person's IQ will actually fall.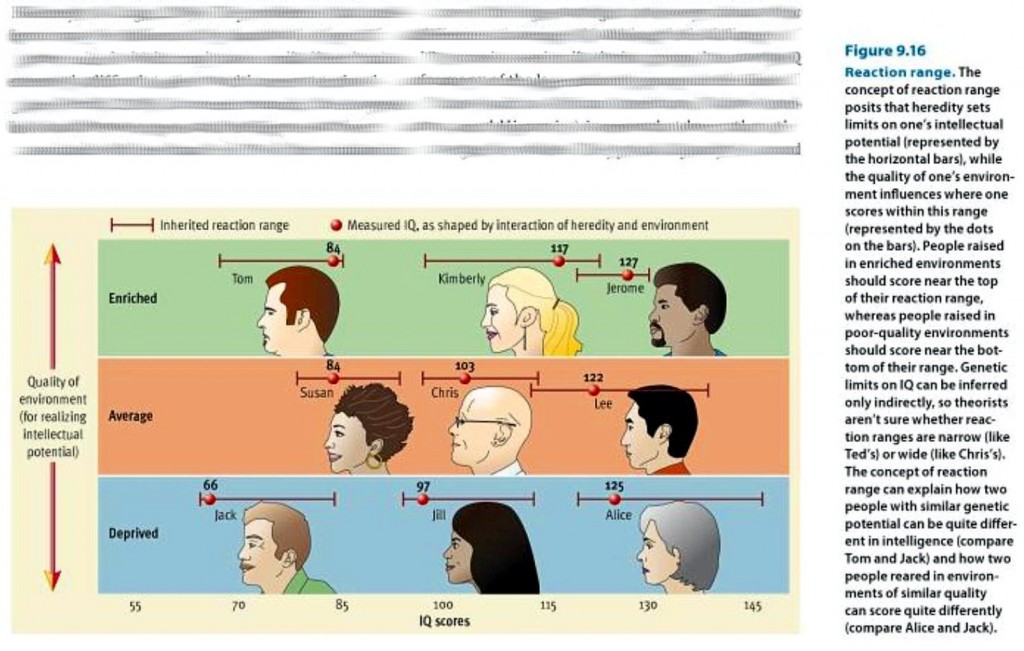 Growing up, I would say that I was more like Jack (bottom left), but in an Average environment, in an average grade school and high school; not really being pushed very hard. Later though, going through college at Georgia Tech definitely put me in a quality learning environment, pushing me to the max of my capabilities, like Tom (top left).
---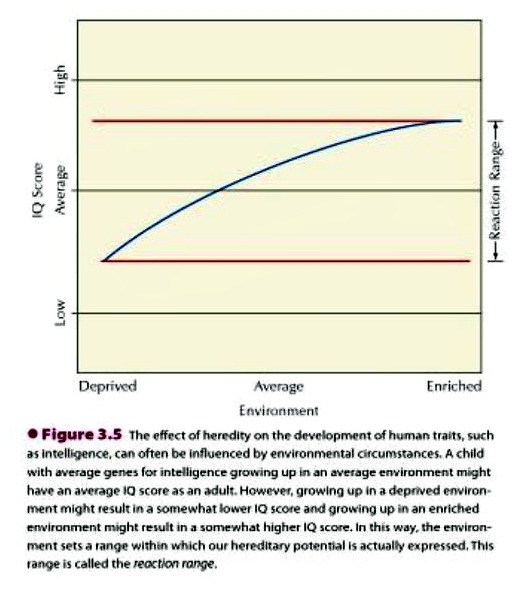 ---
Regardless  of how much the above model is true, I do think it's important to be surrounded with people smarter than you are – it's the best way to learn and achieve your full potential. I feel very fortunate to be where I am today.