March 2011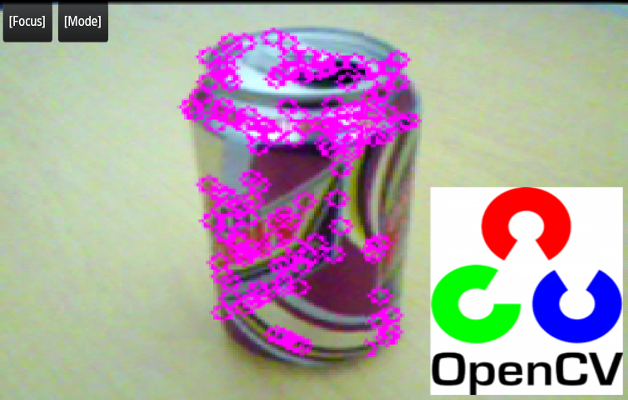 With the help of Motodev Studio for Android, I've extracted the android-opencv JNI camera example and spawned a fork of my original computer vision app, Viewer, to an OpenCV version: ViewerCV. Both are available on Git Hub as open source software example of doing Computer Vision on Android with OpenCV.
Viewer

Features:
*FAST Features (default android-opencv example)
*Square detection
*Sobel Filtering
*Histogram Equalization
*Gradient edge morphology (Neon mode)
*Local Contrast Enhancement (Vivid mode)
*Live HDR (high dynamic range + tonemapping) mode…
Quick GUI Readme:
*'Menu' = changes processing effect
*'Mode' = cycles options within an effect
*'Menu>Settings' = adjusts resolution
*'Pic' = saves a screenshot to the sdcard
Now on the Android Market!!! (please rate/comment!)
Also available as FOSS on GitHub (please play fair).
Screens: