In early 2012, I invented a way to easily mount my phone in my car, via velcro: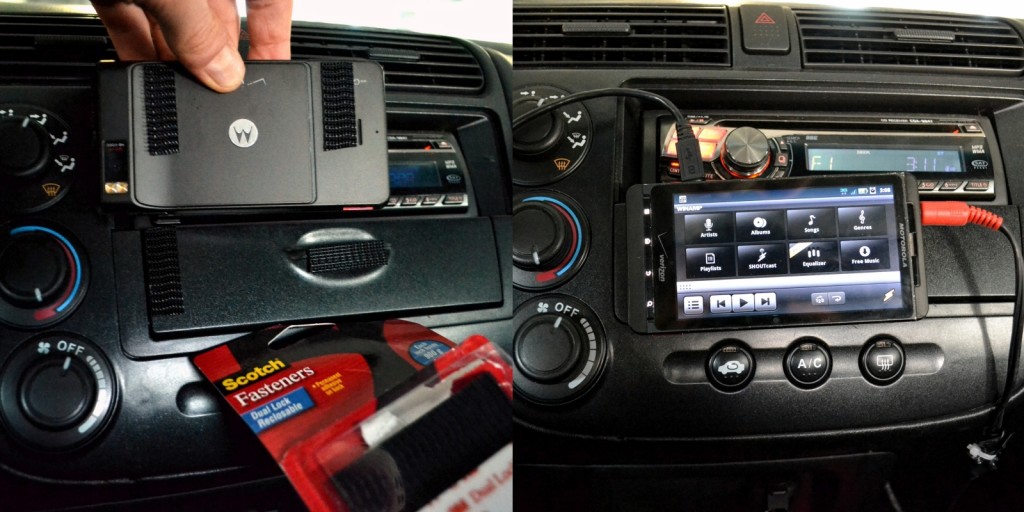 If you don't mind using strips of velcro on the dash of your car, you can create a very easy DIY car mount for your phone, right on your dash!
After a few phones, I'm still using the same idea in 2015: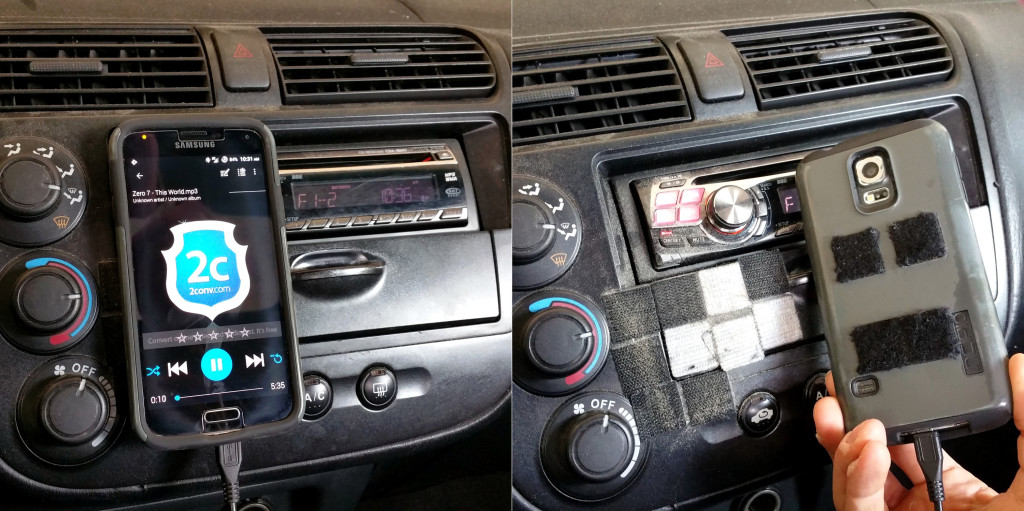 Simply buy some soft/hard velcro (not the hard/hard kind!) and place the soft side on your phone, and the rough side on the dashboard of your car (or wherever you find convienent).
Enjoy!