YT Mobile Android App
Are you tired of YouTube stop playing when turning off your screen or minimizing the app? Don't want to pay for YouTube or Google Music?   Try:

Summary
This app provides a convenient place to browse the mobile web version of YouTube, and allows you to play YouTube in the background!
The YT Mobile Android app allows audio on YouTube to continue playing when closed.
Just start playing your video and minimize the app or turn the screen off, and the audio will continue to play in the background. Use the recent apps list or notification bar to easily bring YT Mobile back to the foreground.
Features
Get full YouTube mobile on your phone or tablet
Minimize the app and play music and videos in the background or with the screen off
Now you can multitask while listening to your favorite  music or movies
Save battery by turning off the screen and still hearing video audio
Download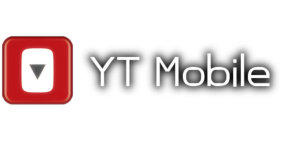 YTMobile is no longer in active development, sorry 🙁
Support
Please leave all support questions / complaints / feature requests in the comments below, or send an E-Mail.
Troubleshooting
YT Mobile is not compatible with the latest Android System Webview.
Please UNINSTALL "Android System Webview" if you have it, to allow YT Mobile to work properly. Thanks
YTMobile is no longer in active development, sorry 🙁